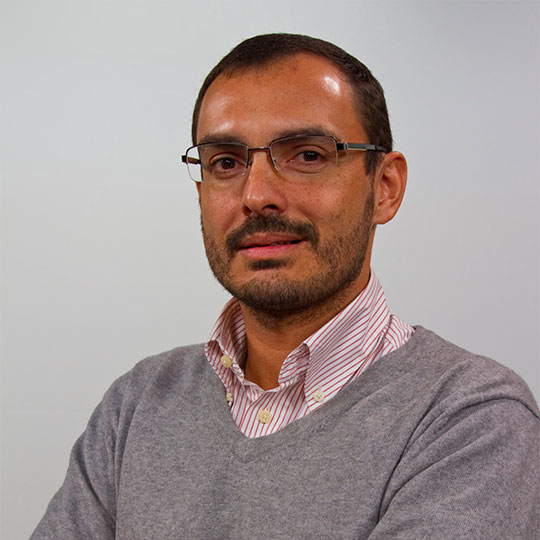 João Pagaime
Area Director
National Network for Advanced Computing
RNCA is intended to make advanced computing services available to the research, technology, innovation and industry communities.
The National Network for Advanced Computing seeks to aggregate national advanced computing resources, promoting cooperation between the various centres involved and developing national and international partnerships with other entities.
Who is it intended for?
Interested parties should apply for RNCA computing resources through the calls published on the FCT website. For questions about access or direct contracting of advanced computing services, contact rnca@fccn.pt. You can apply to RNCA:
Higher education institutions, their institutes and R&D (Research and Development) units;
State or international laboratories based in Portugal;
Private non-profit institutions whose main purpose is to carry out R&D activities;
Other public and private non-profit institutions that carry out or participate in scientific research activities;
Undertakings of any kind and in any legal form
Technical characteristics
The RNCA was created in 2018 by the digital skills initiative INCoDe.2030, through the resolution of the Council of Ministers 26/2018. RNCA also integrates the Iberian Network of Advanced Computing - RICA, based on the creation of MAAC - Minho Advanced Computing Centre.
Partnerships and external links:
Members
The RNCA has the following operational centers:
And a set of competence and visualisation centres to support Advanced Computing users in accessing HPC, HTC and Cloud resources in Portugal:
VisLab - MACC
CCVCA.UTAD - University of Trás-os-Montes and Alto Douro
CCVCA.UP - University of Porto
CCVCA.UA - University of Aveiro
3CA-UBI - University of Beira Interior
CCVCA.UL - University of Lisbon, Instituto Superior Técnico
CCV.UALG - University of Algarve
Terms of Use
For access to resources consult the RNCA Internal Regulations and Advanced Computing Projects Regulations.
Advanced Computing Project Call published here.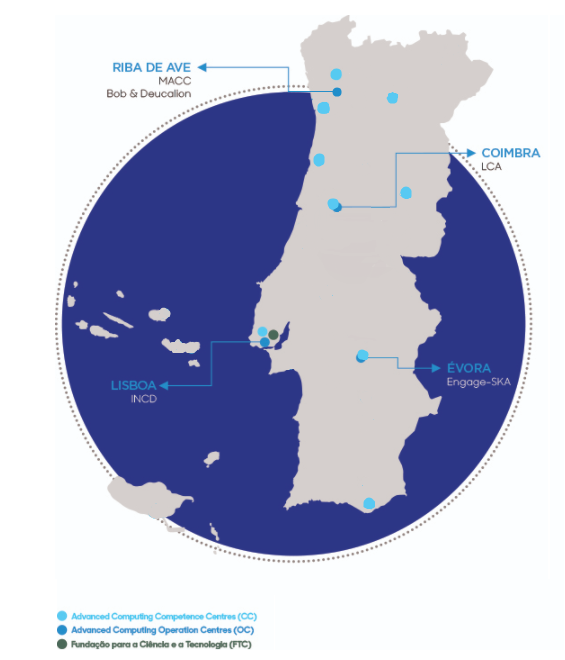 Documents